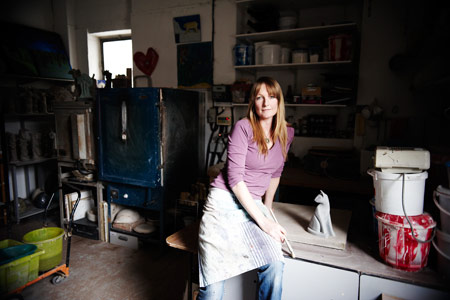 Our adult classes have been running for over 12 years.
We offer a wide range of tutoring from drawing, painting, sculpting and ceramics.
From beginners to experienced artists, all are welcome at Lucky Studios, where  we help you develop your creativity. We also encourage students to choose their own projects and advise them on the best way to develop their skills and bring their visions to life.
The artist studio atmosphere is very friendly, welcoming and vibrant, this helps inspire the artist, and is the perfect setting for them to create thier master pieces. 
---
Fees
Tuesday evening from 7.00 pm to 9.30pm
Friday morning from 10.00 am to 12.30 pm
Subject to 3 people a class and can go up to 4 in winter and 6 in summer, nice and small classes very relax and friendly.
Drop in classes for 2 & ½ hours is £45.00 for pottery all materials included
Drawing and painting.is £30.00
You provide your own paints and canvas.
*Subject to availability.